Devlog: Dungeon Crawler Prototype
By Ember
I recently tried to train myself a bit for the upcoming DRPG Game Jam of April from dungeoncrawler.com. Also because I have many things to learn about 3D and Godot.
To do this I followed around this video from DevLogLogan. First time I touched Blender, and it got me very scared. In the video, he talks only in shortcut and I can't tell I understood everything I did, but it gave me the results I wanted (and I strayed a little bit away from what he told so I could learn more). I will probably need to investigate it more. Once this hard task was done, I had a dungeon I could walk in easily.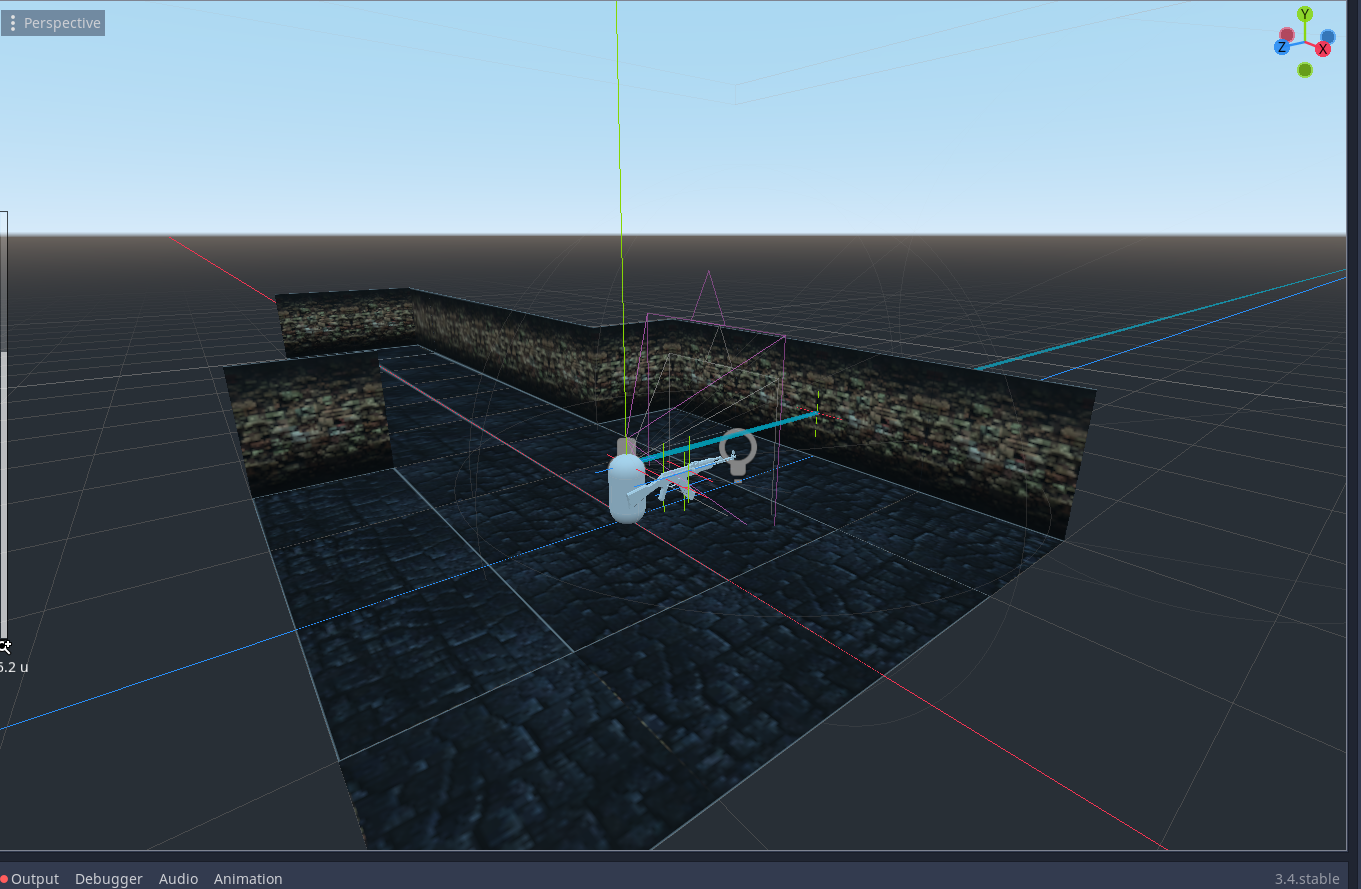 After a couple weeks, I continued with it, implementing movement and level generation.
Can go in 4 directions.
Will bump into walls for collision.
Run if you keep going forward.
Strafing.
Read a Tiled generated json. I can draw the map here and then have them in the game easily.
Made Textures for the walls and normal mapped them.
Made plenty of blocks in Blender to use them in the map generation.
Made a minimap system and the sprite that goes with it.
Implemented multiple levels of elevation.
Made a fall animation.
I am quite happy with the progress I made this month. A lot of stuff needs to be ironed of course but it's going great. I'm iffy about implementing any sort of gameplay before the theme is announced, because it's stuff that will be thrown away. However, I do that for training, so I should try to implement some ennemy, a mock battle and some saving perhaps ?