The last couple days I played with Godot 3D. What I want to do is little driving section for my VN, in between important scenes. I never touched anythign 3D and the idea was scaring me a lot.
And it's going fairly well, first I got some awesome car model from a friend. Aim was to go for low poly/PSX aesthetic and I think he nailed it.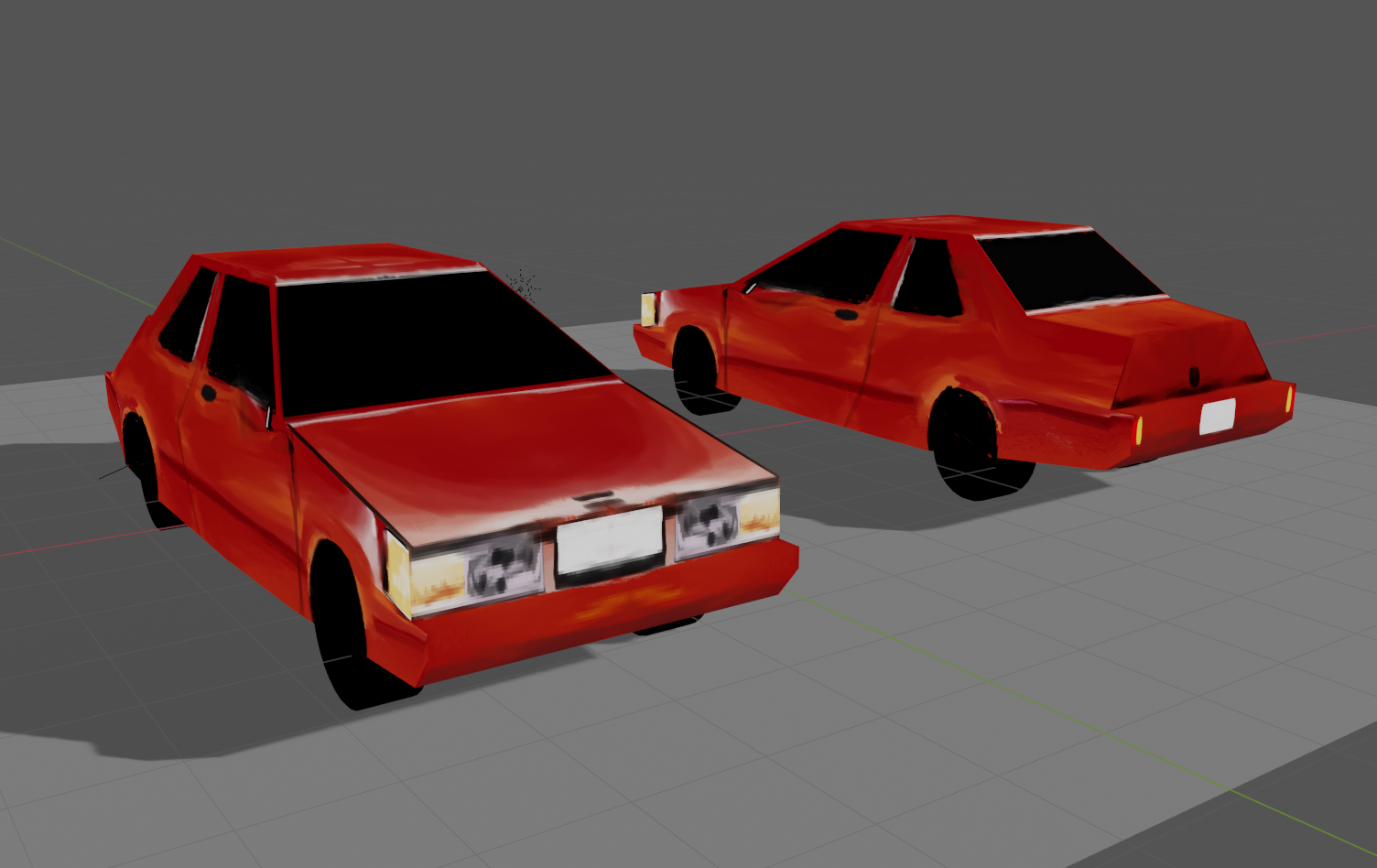 Second, with the help of some Youtube tutorials and Godot, I could put the car in action! Tutorial was really nice and simple go check it out.
After, I went to implement a better camera, still with the help of a video from the same author. I also went full, added a little music, a night skybox, lights and a braking/drifting system. There is also a honk key and the backlight lit up when you break. It's the little things you know.
All of this was done in Engine with little original code, it's really great how Godot streamline some parts.
Finally, I made some rails and a lamp and downloaded a road texture to make it looks like a true road. I made the models with MagicaVoxel. The soft is super easy to use, just 6MB (!!!) and run like the speed of light, I am really impressed.